News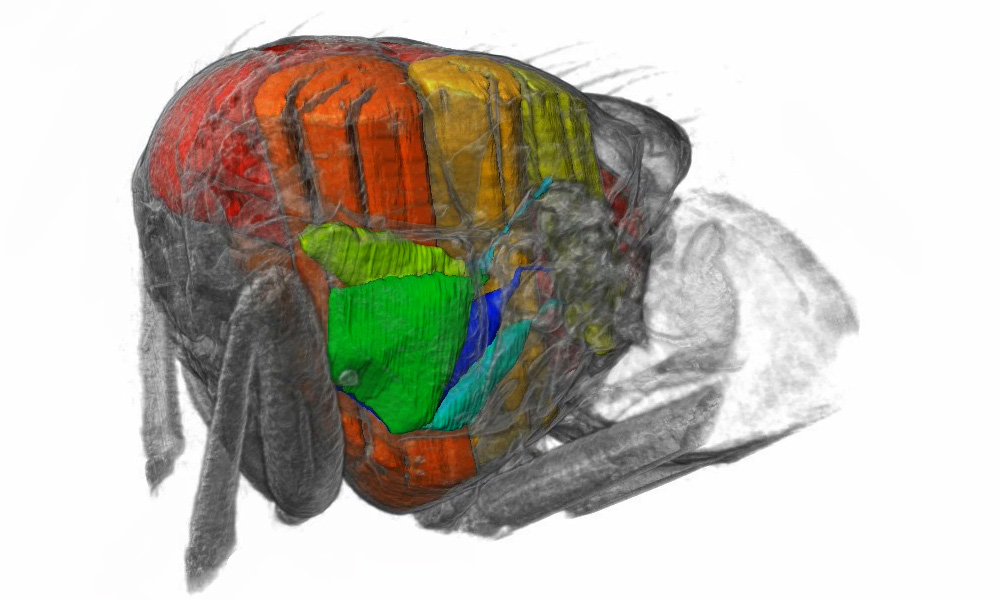 Our work features regularly in online, broadcast, and print media. A feed of recent stories follows below, together with news of recent activities and upcoming opportunities.
Geometric analysis reveals how birds mastered flight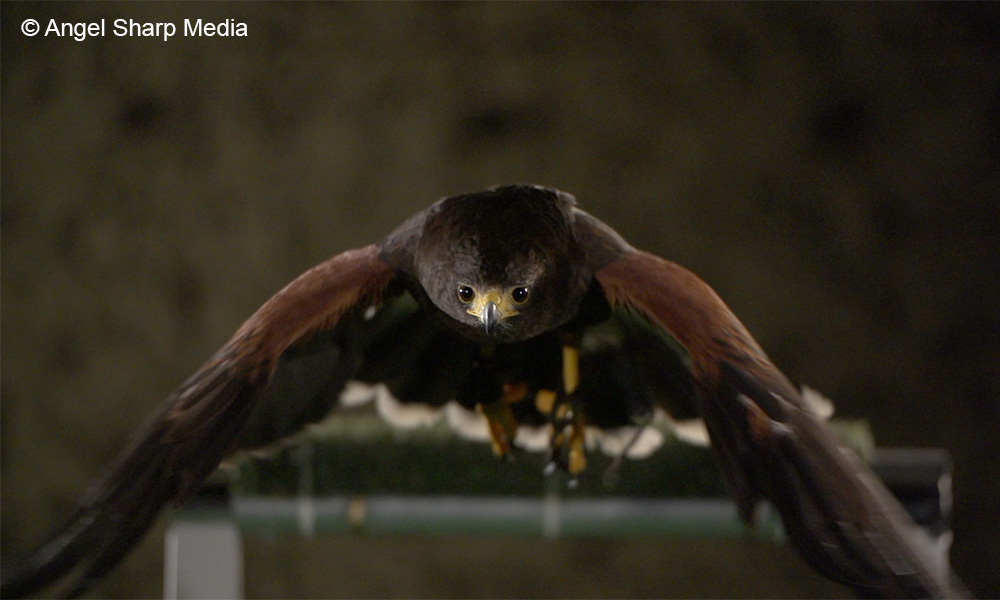 Quanta Magazine. 3 August 2022. In a rectangular room draped in camouflage netting, four Harris' hawks took turns flying back and forth between grass-covered perches while scientists recorded their every biomechanical flutter.... [read on]
Hawks forward dive and then swoop up to hit the brakes before landing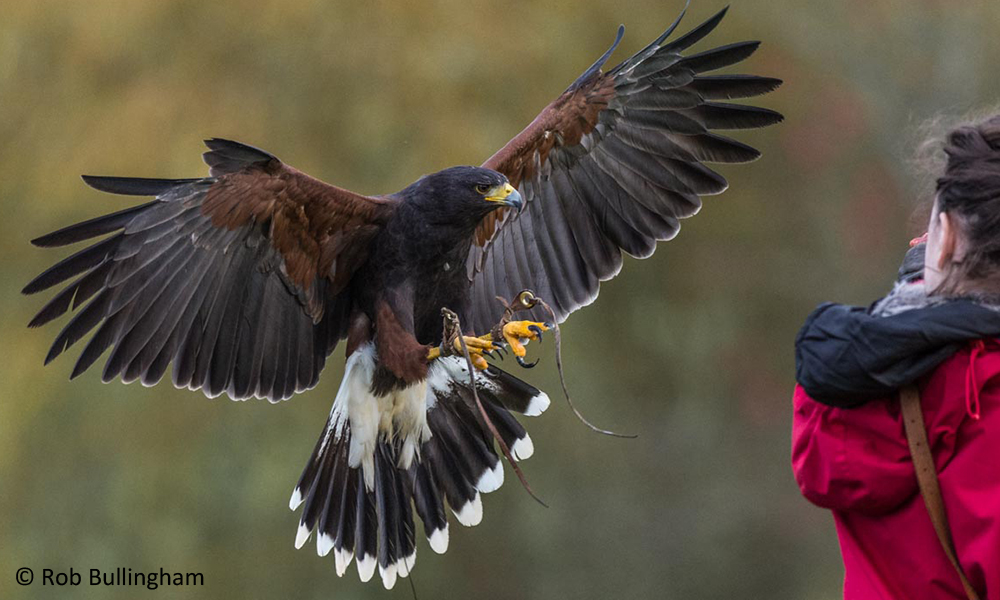 New Scientist. 29 June 2022. A diving manoeuvre used by raptors to slow down before landing on a branch could improve technology for flying and perching drones... [read on]
Bird-like robots could assist in medical emergencies and hunt down drones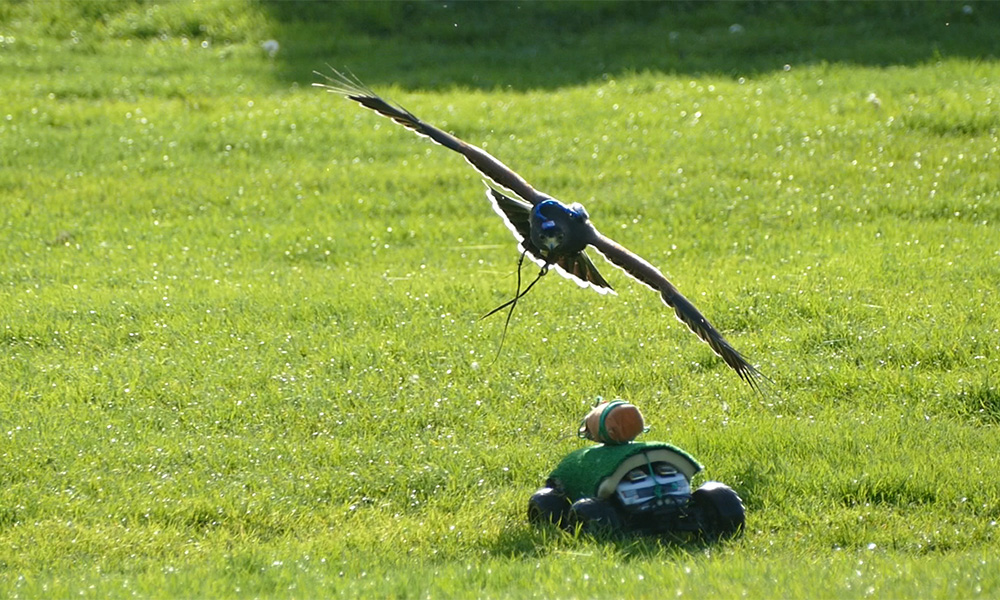 Horizon Magazine, EU. 1 June 2021. A bird flaps its wings, glides using air currents and then smoothly descends to perch on a pole. But this is not just any bird, it's a robot bird. And robots like these could in the next decade be used to respond to emergencies or to hunt down drones posing a threat to safety or security... [read on]
The science of Peregrines' fast flight
Tumble Science Podcast. 18 October 2019. How do peregrine falcons dive so fast? That's what Tumble science podcast listener Henry wants to know... [listen here]
Drones inspired by hawk flight patterns could prevent a second Gatwick incident
iNews, UK. 11 June 2019. The flight trajectory of hawks could help to inform future drones designed to chase and hunt down fellow unmanned aerial vehicles, a study suggests... [read more]
Introducing the Wytham Flight Lab
The Laboratory with Leaves, UK. 23 May 2019. Flight is perhaps the most complex form of movement in the animal kingdom. Researchers at Oxford's Wytham Woods are looking at exactly how it works, while branching out into how birds perch. [watch here]
Oxford researchers discover how planthoppers communicate
Oxford, UK. 12 March 2019. Planthopper bugs may be small, but they attract mates from afar by sending vibrational calls along plant stems and leaves using fast, rhythmic motions of their abdomen.
Falcons Are as Fast as Racecars. Pity their Poor Prey.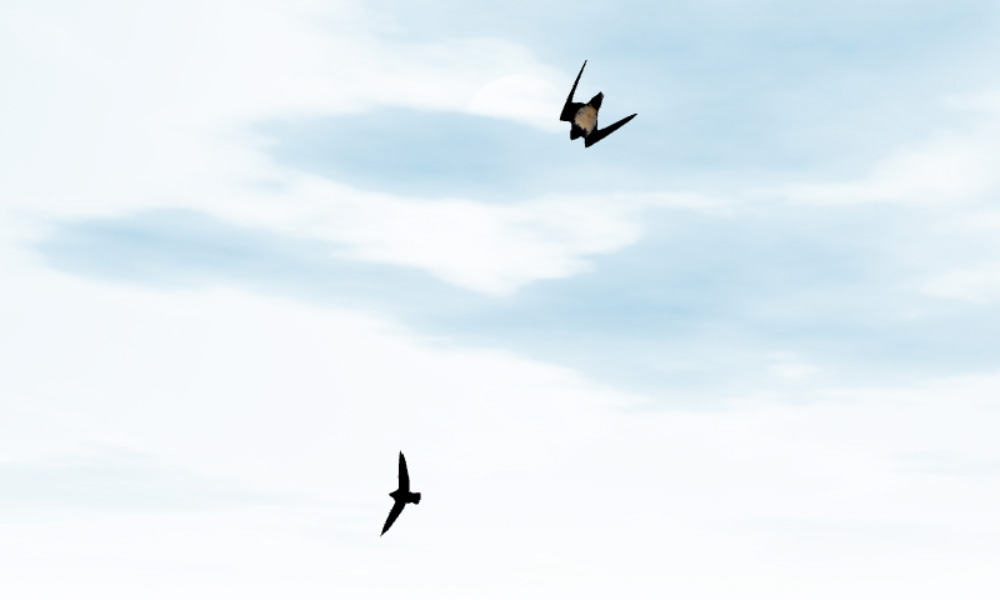 Washington Post, USA. 12 April 2018. Peregrine falcons, apex predators that hunt near rock cliffs and skyscrapers, strike like a stock market crash: fast and hard. The birds fly to great heights, then tuck their wings and plummet... [read on]
Peregrine Falcons Attack Like Missiles to Grab Prey Midair, Scientists Find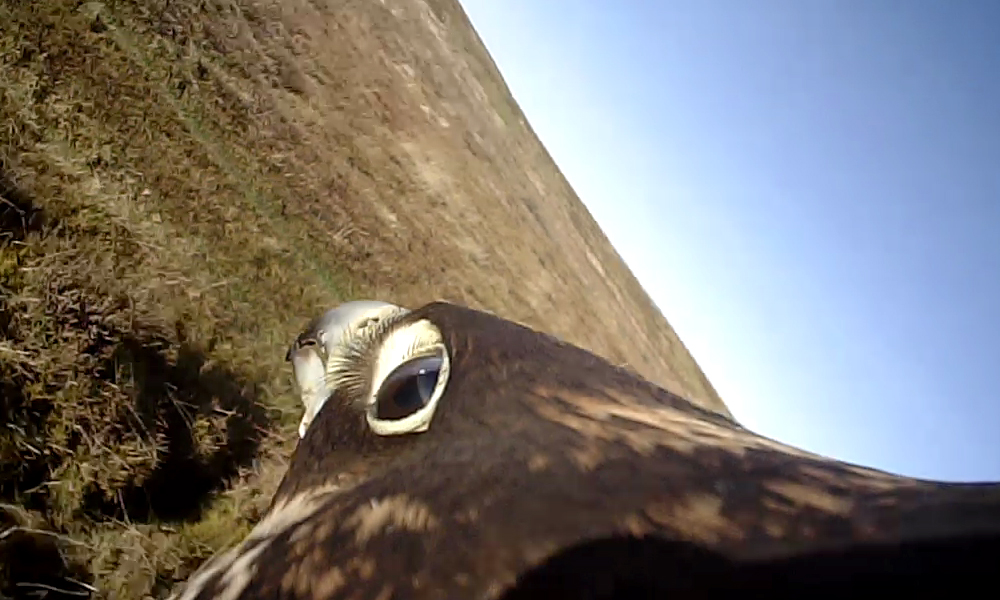 National Public Radio, USA. 4 December 2017. Peregrine falcons, known for making spectacular dives to snatch smaller birds midair, conduct their aerial assaults in much the same way that military missiles hit moving targets... [read on]
Peregrine Falcon Hunting Behaviour and Drone-Hunting Drones

BBC World Service, UK. 7 December 2017. By analysing how a peregrine falcon chases its prey in flight, scientists have discovered that they track their prey in the same way as tracking missiles lock on to their target. This clever way of hunting on the wing is now being copied and applied to drone technology, as a way of making drone-hunting drones to try and thwart the growing number of crimes committed by these flying machines... [listen here]
Oxford Scientists Just Solved the Mystery of How Mosquitos Fly Using Super High-Speed Cameras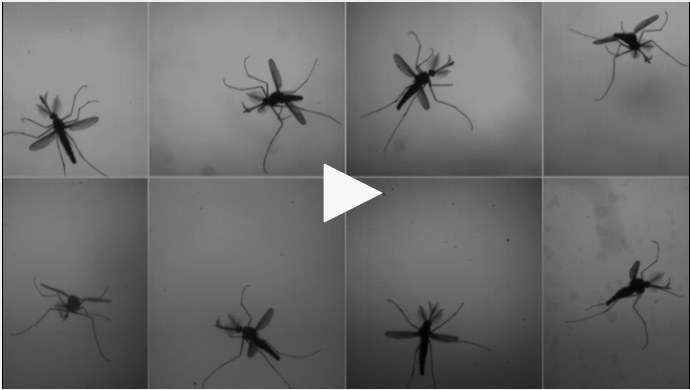 Business Insider, UK. 19 April 2017. Scientists have solved the mystery of mosquito flight using super high-speed cameras and computer analysis to understand the unique mechanisms the insect uses to stay airborne... [read on]